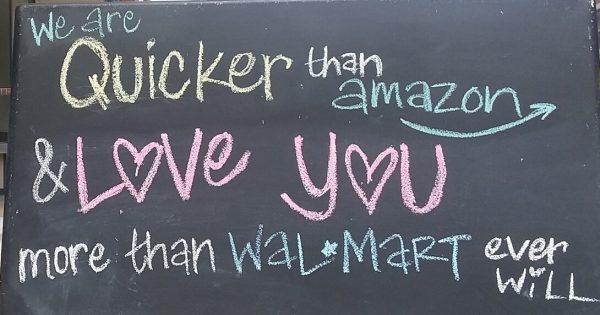 Keystoned Cafe & Natural Shoppe is a premier destination for all things natural, nourishing, and organic in Kane, Pennsylvania. We believe that the Earth gives us everything we need to heal and live, and we're proud to carry a wide range of products to help our customers on their journey to improved wellness. Surrounded by the Allegheny National Forest, our store is a haven for those seeking holistic wellness and a connection to Earth's bountiful offerings.
We believe that the path to a vibrant and fulfilling life begins with embracing the power of nature. We are dedicated to providing a wide range of high-quality products that nurture your body, mind, and spirit. Whether you're searching for bulk herbs and spices, vitamins and supplements, metaphysical treasures, or an extensive selection of teas, our shelves are filled with treasures waiting to be discovered.
Indulge your senses and satisfy your cravings with our delectable assortment of coffee, tea, baked goods, and soul-warming soups. Everything in our cafe is made with quality ingredients, love, and care. We take pride in offering a warm and inviting space where you can unwind, connect with friends, and savor life's simple pleasures.
In addition to sourcing locally made products that celebrate the flavors and craftsmanship of our community, we also carry items from leading brands in the natural products industry. We even make and bottle our own kombucha—a delicious and probiotic-rich elixir that comes in a variety of flavors— in-house. 
Airbnb
In addition to the Cafe and Natural Shoppe, our building houses two charming Airbnbs on its upper floors. Known as Flats on Fraley, both units are complete apartments designed to provide comfort and convenience to those exploring the wonders of Kane, the Allegheny National Forest, and the iconic Kinzua Bridge. Centrally located in uptown Kane, our Airbnbs provide a perfect retreat for nature enthusiasts and adventurers. Guests are within walking distance of a variety of delicious restaurants, charming stores, and a welcoming local brewery. Trails for hiking and biking are also nearby.
Whether you're a local resident or a traveler passing through our picturesque town, Keystoned Cafe & Natural Shoppe is here to be your sanctuary, your trusted guide, and your source of inspiration on the path to wellness and vitality. We invite you to step inside and experience the transformative power of nature firsthand!
Meet Erin
Our business stands as a testament to the vision and passion of owner, Erin Vassallo. Erin worked for Drs. Judy and Tom Orzetti at That Natural Store until their semi-retirement in 2018, when she took ownership of the business and created Keystoned Cafe and Natural Shoppe. Since then, she has been renovating the building, restoring as many original details as possible. As a fourth-generation Pennsylvania small business owner, she inherited an entrepreneurial soul and embodies the spirit of community. 
Erin's unwavering commitment to her customers' well-being shines through in every aspect of the store. Whether you're seeking guidance on your journey to natural living or simply looking for a friendly ear, Erin and our knowledgeable staff are here to offer support, expertise, and a genuine desire to help you find the perfect solution for YOU!